Click on the image above to watch this video.
A financial plan is a guide to help you plan your life and your life's journey.  It gives you a picture of your current finances, where are you at right now, what are your financial goals, and some strategies to help you reach your goals.  It included cash flow, what income do you have coming and what are your lifestyle expenses, savings, debts, investment, insurance, real estate and much more.
To create a good financial plan, be sure to include the following:
-A net worth statements or detailed cash flow analysis.
-Your assets and liabilities.
-A strategy to meet both short-term and long-term goals. Most plans think about just retirement and the future, but a good financial plan thinks about your life goals from the present to the future.
-Hypothetical simulations and risk assessment. This is where hypothetical scenarios, Monte Carlo simulations, risk assessments and other common tools come into play, you can test a financial plan to determine its chances of success.
-Use conservative assumptions. Inflation and rate adjustments.
-A holistic review of your finances. While undergoing the entire financial planning process, you'll often find other aspects of your finances that need to be reviewed.
-After all this, a financial plan may seem like a purely analytical exercise, but there is much more to financial planning than just numbers.
A good financial plan is rooted in a deep understanding of a person's psychology and includes choosing goals that are motivating and creating contingencies for when life doesn't go as planned.
It's not about just having a document; it's about having someone to talk to and having real conversations about life and what's important to you. 
Whether you are planning for life goals such creating wealth, planning, and saving for retirement, child's education, savings on taxes, buy new house or a second home, retire in another state, helping family members, buying or starting a business, having a financial plan.
Things will change over time, so you may need to revisit your goals and objectives more than once a year.
As Alan Lakein, an American author once said, "Planning is bringing the future into the present so that you can do something about it now."
I am happy to offer a complimentary 30-minute initial consultation to see what I can do to help you and to see if we are a good fit for each other.  I look forward to hearing from you.  Thank you.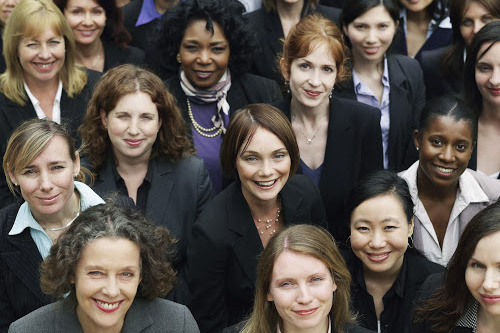 FREE Webinar: Becoming a Seriously Savvy Woman
Learn what you need to do to become financially empowered… so you can accomplish more with your money. Without living on bread and water or giving up everything that brings joy to your life.
If you've been struggling with not knowing what to do or where to start when it comes to investing and managing your finances, then you should watch this Video Training because among other things it reveals:
1) The Four Rules of Money for Women
2) The Five Steps to Financial Empowerment
3) The Five Secrets to Becoming a Seriously Savvy Woman
Savvy Women Wealth Management is an SEC Registered Investment Advisor
The opinions expressed in this program are for general informational purposes only and are not intended to provide specific advice or recommendations for any individual or on any specific security. It is only intended to provide education about the financial industry. To determine which investments may be appropriate for you, consult your financial advisor prior to investing. Any past performance discussed during this program is no guarantee of future results. Any indices referenced for comparison are unmanaged and cannot be invested into directly. As always please remember investing involves risk and possible loss of principal capital; please seek advice from a licensed professional.